Sansevieria Jade Dwarf Variegated Striata
Cared by 23+ year experienced farmers
Straight from our nursery to your house
Every plant is pest and disease free
The size and colour of the sent plants are like in the photos product
Regular price

Sale price

$10.00
Share
1. This photo is a sample photo, the plants sent will be more or less like in the photo
2. Could be bigger, could be smaller depending on the existing stock
3. Stock can suddenly empty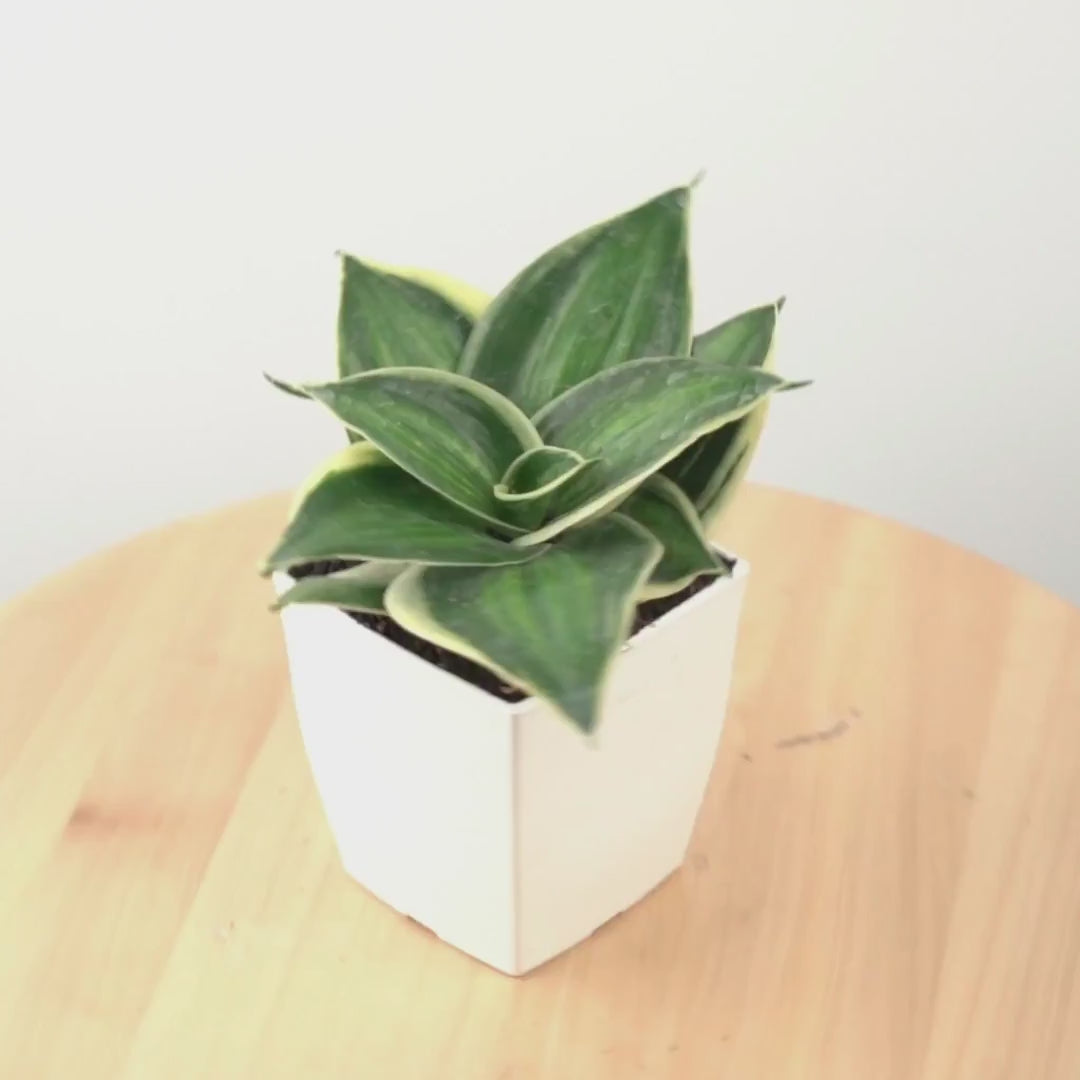 More Information
1. Terms & Conditions

We use a first in first out system for the shipment with the capacity of 70-80 packages per week.
Damages from shipping are common when importing live plants, if you feel unsure or not up for the risks, please consider canceling or not ordering at all.
If there are permanent damages, please do not worry, we will be responsible, prepare the proof of damages such as photos and videos of the damaged plants, and send them to our email support@greenspaces.id.
Reporting cases to PayPal will delay the problem-solving further, so please remain calm, contact us, and be patient if any problem occurs, we will reach out to you as soon as possible after claims are made.
Refunds are only eligible for those who have enough proof of damages and can only be done if all the requirements are met, if there is any case being raised, we will not hesitate to delay the process.
Resend is also eligible for those who have enough proof of damages and can only be done if all the requirements are met. There will be a $45 shipping fee for the resend, but it is negotiable if there's some conditions, please contact us for more information.
Order cancellations cannot be processed after 3 days after the order has been made, exceptions are only acceptable under some circumstances.
All form of import fee, taxes, and duty fees are out of our control, it is charged by the courier and it is customer's responsibility to pay, we will not take any liability for any problem in regard of the taxes.
Indonesian regulation requires a phytosanitary certificate for exporting, so please always include it in your order.
Please provide us with an Import Permit and a Green/Yellow label for your imports.

More information is available through these websites;

US for any number plants: Canada for any number plants:
UK and other EU Countries:
2. Where do you ship?

We ship to USA, Canada, the Netherlands, Germany, United Kingdom, Czechia, Ireland, Switzerland, Cyprus, Norway, Poland, Austria, Denmark, Finland, Hungary, Serbia, Slovakia, Slovenia, Turkey, Singapore, Brunei, Philippines, Thailand and many other countries
3. Do you offer free shipping?

Yes, we offer free shipping for a minimum order of $500 for all countries
4. Do I need an import permit?

For US, import permits and green/yellow label are required for any number plants.
For Canada, import permit is required for the shipment.
For UK, Poland, the Netherlands, and other EU countries, there will be no import permit, but there are other requirements required for the imports, please refer to "Terms and Conditions" for more information.
For Singapore, Thailand, and other Asia countries, import permit is required for order more than 3 plants.
5. How can I track my package?
6. What if the plants are arrive in damaged?

You can send us a message to claim the damages through our email: support@greenspaces.id
Order Process
1. Document handling

2. Collect the plants

3. Washing the plants

4. Wrapping the plants

5. Put the plants in the box and recheck

6. Pest and disease inspection in quarantine
Our dependable admins will always be available to take your orders! All required legal documents will be submitted to the Department of Agriculture for processing as soon as possible.
After you place your order, our greenhouse team will gather the plants and inspect the plant's health, including the roots, stems, and leaves, to ensure that the plants are in the best possible condition for shipping.
The plants will then be thoroughly cleaned with water and plant solutions by our team in order to keep them healthy and pest-free during shipping.
After the cleaning procedure is over, the plants will be dried, but not too dry, just enough to hold its moisture, before being packaged with paper wrapping for the leaves and stems. To protect the leaves from harm, polyester fiberfill will be inserted between the leaves. The roots will also be wrapped with Saran wrap and tissue paper.
Before the plants are shipped, our team will go over the plant lists again, order by order!
Packages that are ready to be shipped will be brought to the agricultural quarantine agency to go through another inspection. A phytosanitary certificate will be acquired after the packages have passed the shipping regulations.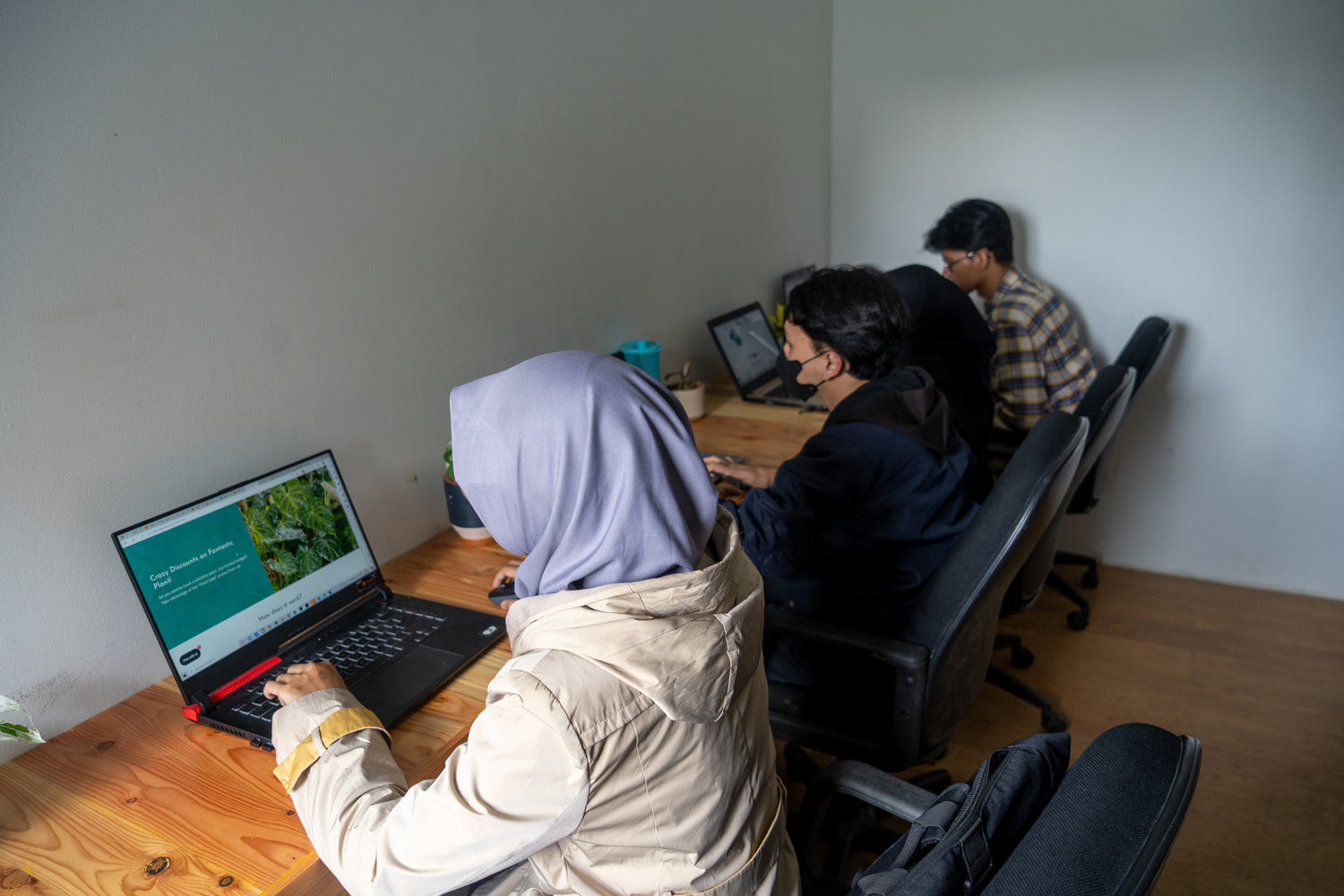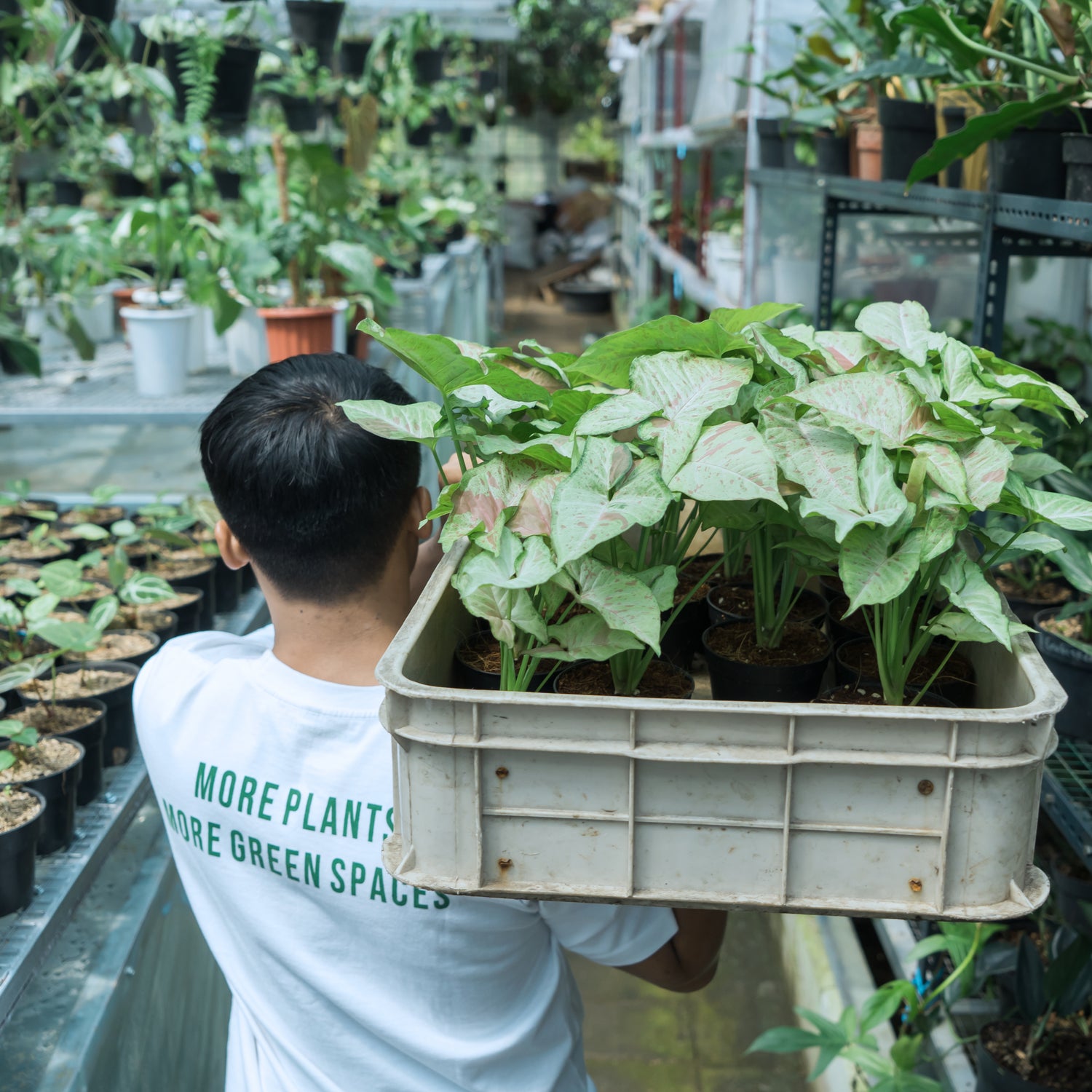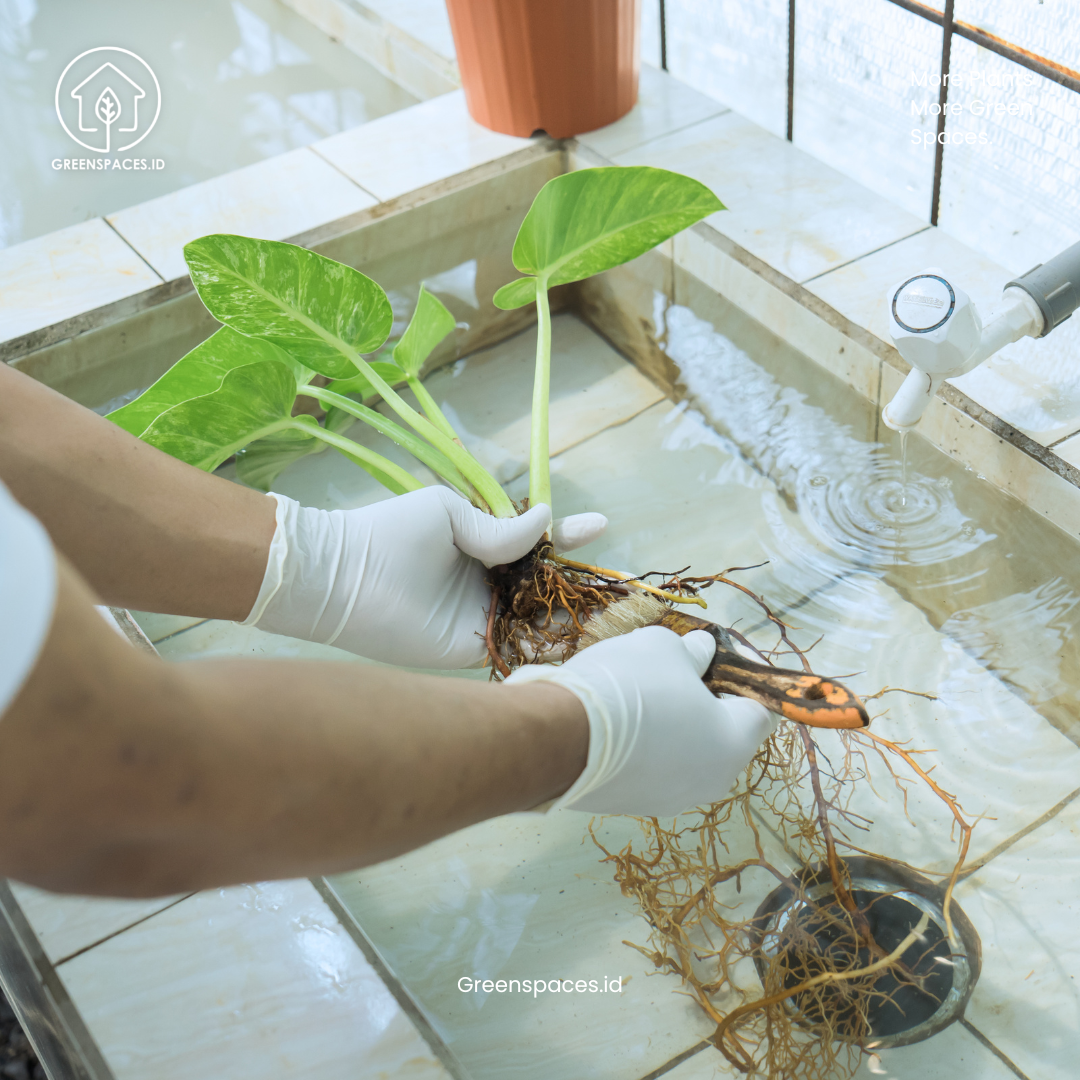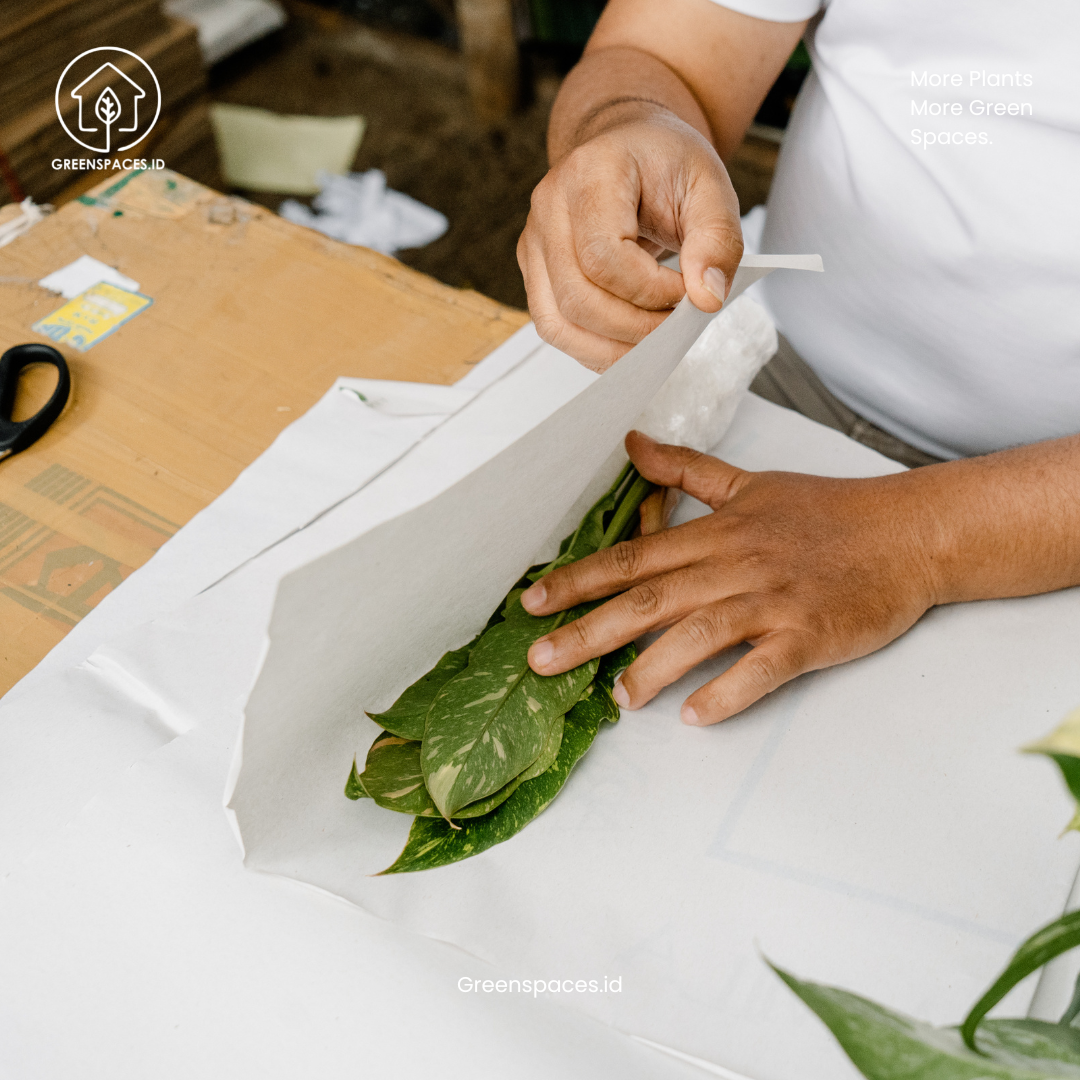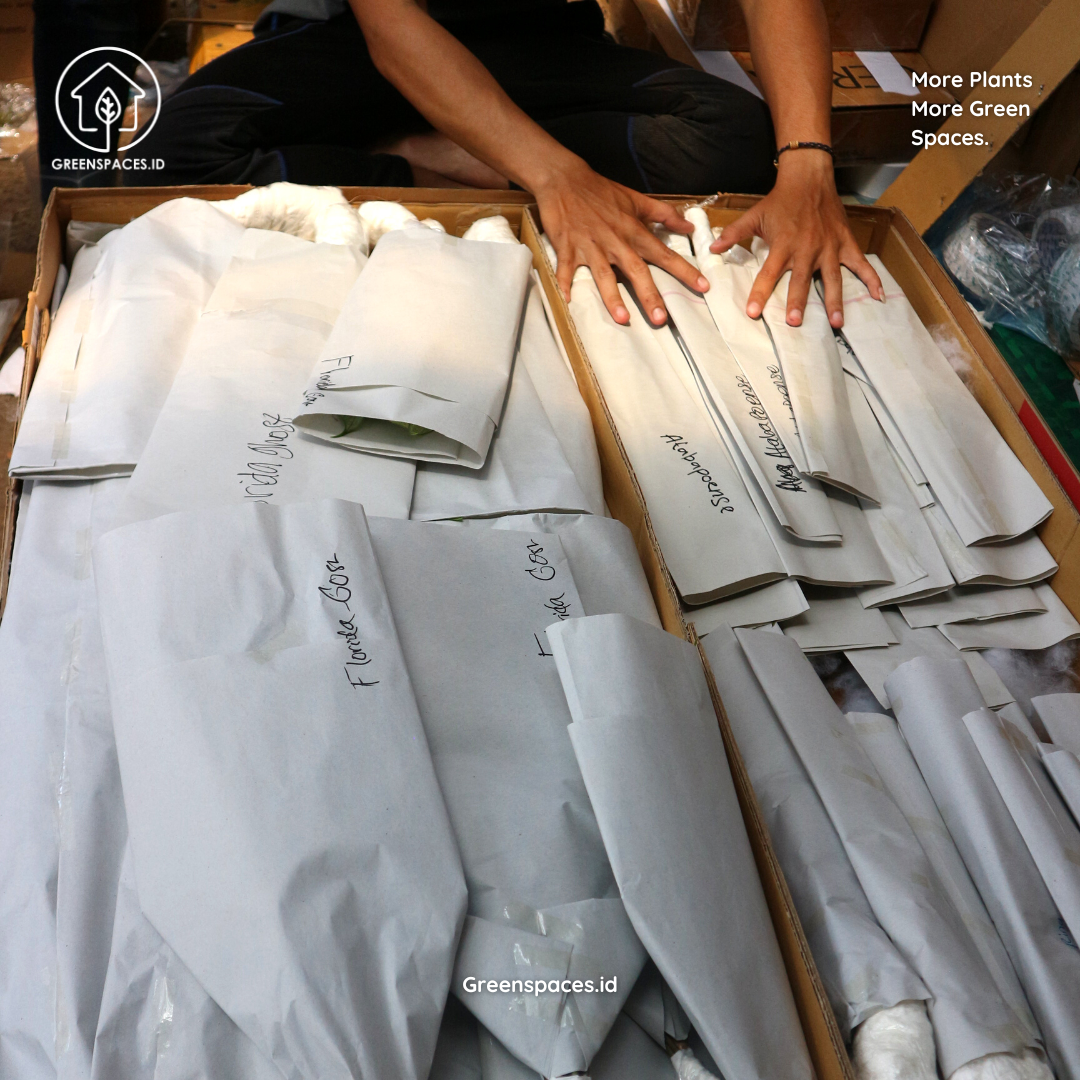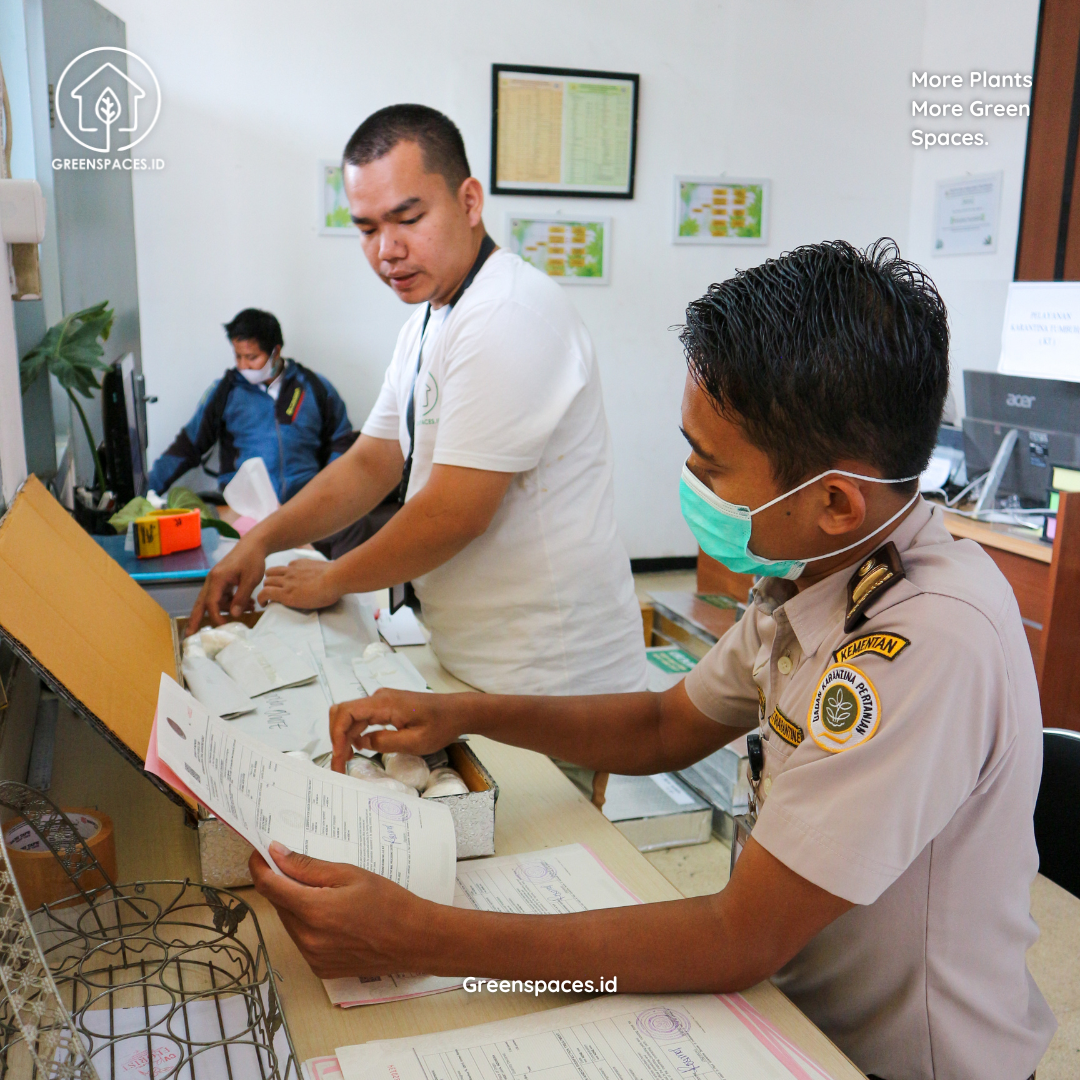 Testimonials






Always top notch on their order process. Gives quality plants and always handle shipments pretty well. I do love ordering rare plants with them. Been partner with them for 2 years now and I will always order my collection trough them. Thank you so much!

Justin Santos
They were very understanding! Greenspaces was kind enough, they shipped my order for a 3rd time for the order as I explained exactly why and how the delays were caused. Thank you, guys, so much for your understanding and caring hearts! I love my new plant babies!

Sapphire Peters
Beautiful plants, amazing shipping and packaging.

Candy Davis
My experience with Greenspaces is absolutely fantastic, each plant was an absolute stunner! Sooooo happy! Thank you!

Veronica Koester
Could not be happier with my plants!!! I'm a little late on the review, but that's given a bit of time to monitor everything and no plants have been lost. Even after a few days stuck at customs in the winter, everything way so well packaged they all made it here healthy with only minor cosmetic damage on a couple of the more sensitive ones. Customer service was also great, they helped me sort things out when I accidently placed an order that needed an import permit, and sent care instructions/tips to help acclimate everything after shipping! This was my second time ordering from them and both experiences were great!

Brooklyn Graham
I have imported from Greenspaces to the US a few times now, and overall have had a fantastic experience. It's to be expected that there may be some stress or damage from a long journey, but my plants from Greenspaces have been almost always perfect. Not once have I had an issue with customer service, they are great at communicating! I will continue to purchase from this company due to their quality and reliability.

Sabrina Powell